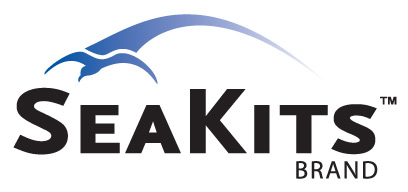 Congratulations to Paul & Norma Hawran for placing the 1,000th parts outfitting order with WheelHouse Technologies! The Hawran's are the proud owners of "Argo", a new Outer Reef 88′ recently commissioned in Seattle, WA.  SeaKits Brand Parts Outfitting is available to all WheelHouse subscribers and provides a fast, easy, and accurate way to outfit and refit a vessel or fleet.  The entire quote, order, and fulfillment process is managed using a graphical workflow in WheelHouse. Parts are labeled, kitted, and shipped to the vessel anywhere in the world. Parts labels affixed to each part identify the part name, part number, manufacturer and the applicable equipment ID. When the order ships the WheelHouse inventory is updated automatically through the Cloud.
Following the implementation of WheelHouse and delivery of his parts order, Paul said "I can say that WheelHouse Technologies is a phenomenal resource.  In the past I would use spread sheets which more often than not, despite my best efforts, were not kept current due to the many other requirements in running a boat.  Because WheelHouse Technologies implementation service identified both the service parts and common repairs parts unique to my vessel and my type of cruising, I can focus on vessel operations and enjoy my cruising even more."
Responding to the kitted parts he received for each system, Paul said "Having the spare parts in well-marked boxes by system ensures that I will actually be able to find the parts when needed." Paul indicated how grateful he is that Outer Reef Yachts includes a WheelHouse subscription and implementation services in the purchase of every yacht.  Outer Reef Yachts has been a consistent and longtime partner with WheelHouse Technologies, and recognizes the value in providing its owners with a solution to manage the maintenance, safety, and reliability of the yachts they sell them.
Paul & Norma have some ambitious cruising plans starting in the Pacific Northwest and the Inside Passage; to Southern California; Costa Rica; Cape Horn and beyond.  We wish them fair skies and following seas!